Outsourcing accounting can save small, medium or even large businesses time and money. Many businesses can be put off by the cost, but the benefits can be huge. It's sometimes better to get the professionals in and let them do what they do best. For small businesses accounting can be one of the biggest headaches an owner has to manage. For larger businesses it can be a large expense to do in house. There are lots of reasons it is important to maintain accurate accounts, here are a few reasons it may be a good idea to outsource that task.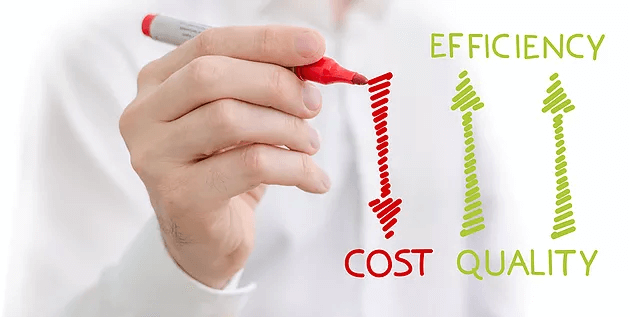 Outsourcing can save time
If you are looking at outsourcing, it's fair to say accounting probably isn't your business's strength. Your time is probably best spent doing what you do well. Any time spent working out the finances could be spent working improving your products or services. Good business people know that time is an asset and it can be a scarce one for somebody trying to run a successful business, it's worth investing your time by doing the things you do well.
Outsourcing can give peace of mind
If you do not have the necessary skills to keep your accounts in order, mistakes can be made. By bringing in professionals the chances of errors are significantly reduced. In business mistakes cost and will take time to rectify. Outsourcing can give you the peace of mind that your accounts are in order, with a clear picture of your company's finances you can make more informed choices about your business strategies.
Outsourcing can save money
Many companies are put off from outsourcing by the cost, but in many occasions it can be more costly to do it yourself. If you yourself are doing the accounts, or having an employee take care of them then you are going to take a lot more time than the professionals would. They know the things that are tax deductible and the savings from business expenses can be very considerable. Time is money, any time spent not providing clients and customers with the service is an expenditure. Every mistake is an expenditure. Every extra hour you have to pay your staff is an expenditure.
Specialist outsource accounting firms often have low cost base through use of offshore processing centres and use of technology. Firms can pass on the benefits of these cost savings to clients.
It will make your business more professional
There are times when you may need to show your company accounts to people. This could be when trying to secure funding and if you are showing your accounts to a potential investor you don't want them to be sloppy or contain mistakes. When dealing with the tax man you don't want them asking questions if the accounts are unclear. Accountants will prepare the accounts in a way that that looks professional and that will reflect positively on your business.
Accountants know what they are doing
They do it everyday, they have the qualifications and a background in accounts. They know the deadlines off the top of their head. They know the common mistakes. They know how to best handle accounts for companies that are growing. They know tax, and all the implications for VAT. They know what to include when filing and what not to include. They can advise on how long you need to keep records for. Basically, they are good at what they do.
If you wanted a new logo, you would probably want to hire a graphic designer as a non professional attempt would probably not look any where close to what you want for your business. It's the same with your finances. While you could have a go, it's probably not going to be anywhere near good of a job compared to what can be done by a professional.
It's not just for large companies
Larger companies have been taking advantage of outsourcing and offshoring for years through transfer of operational and administrative tasks to low cost base service centres. Small businesses however do not have the scale, scope, infrastructure and contacts to set-up their own offshore set-up. This is where specialist firms who have specialists teams offshore can help. They can provide the scale and infrastructure of a well trained offshore team that small businesses cannot set-up themselves.
Employing people can be a costly endeavour. Most companies like to stay streamlined and not have more people on the payroll than necessary. There may be busier periods for the financial side of the business and spells with less of a workload. When you outsource, you will only pay the accountants for work done. The cost will be higher during the busy periods, but you will not have to pay employees to sit around when it's quiet. The business will also not have to swallow the inevitable extra costs that comes with employing people, such as sick leave or maternity/paternity leave. Outsourcing leaves you with extra flexibility on staffing levels, as downsizing once you have employed people can be very costly. Issues in relation to training, performance management, holidays and sick leaves can all be bypassed by outsourcing the service to specialist firms who deal with issues like these. Hiring accountants on an-as-and-when basis will mean you are only paying accountants when the work needs to be done.
Nowadays over 10% of the UK's workforce is employed in outsourcing and with communications technology getting better all the time, it's never been easier to outsource parts of your business.