As a business owner you can struggle to relinquish control over certain aspects of your business, where a perceived sense of ownership and keeping things close can prevent things going wrong. Unfortunately, micromanagement can be inefficient and destructive, since it's impossible to oversee everything. As a business owner, learning the importance of delegating work brings you one step closer to success, and allows you to focus on your core activities.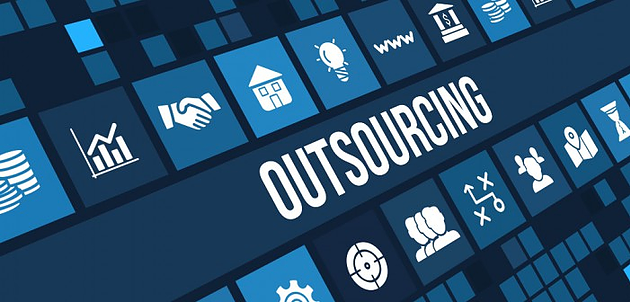 Today, outsourcing is a common business practice, popular for reducing costs while increasing efficiency and productivity. Outsourcing has been enhanced by technological advancements which have led to professionals being able to work remotely, generating a network of qualified professionals in a virtual world. Though outsourcing can be time-consuming initially, eventually you'll figure out how to build your business with help from professionals, and ultimately benefit from increased economies of scale and efficiencies.
When to Outsource
When running your day-to-day business is a struggle, it's probably time to start outsourcing. Jobs like bookkeeping, web design, graphic design, and writing can be delegated to professionals, and since you're giving work to specialists in their fields, you'll benefit from increased efficiency.
What to Outsource
It's important not to outsource something simply because you don't want to do it. This isn't a proactive reason, and can create a lazy culture within your organization. If a task is critical to your core business, it is often better to keep that in-house.
Before deciding on what tasks to outsource, evaluate your business and consider strengths and values. Once you've identified your core competencies and capabilities, focus on being the best in the industry at these, while outsourcing mundane tasks that inhibit productivity.
To give an example, if you're a small product design business, do not outsource anything related to design activities. Instead, outsource peripheral processes like IT, accounting & bookkeeping and Payroll, which are not central to the success of your core. Tasks can be separated into three outsourcing categories:
Highly Skilled (For example hiring a CFO-level individual to provide financial advice when needed)

Highly Repetitive (Accounts Payable, Bookkeeping, data entry, admin etc.)

Specialized Knowledge (For example IT Support for your Accounting System Network)
The biggest advantages with outsourcing these tasks are cost effectiveness and quality.
Finding the Right People

Vitally important to the success of operations, you can find the perfect people using online research. Services like Upwork & Freelancer can be useful for ad-hoc small projects and these virtual marketplaces are the perfect liaison between contractors and clients. It's important however to clearly outline performance metrics for each task that needs to be completed, and ensure the person you hire is capable of fulfilling the functions at hand. Once you have established a match between your outsourcing task and provider, where the chances are you'll be spoiled for choice, you can proceed with the confidence you've found the right person.
For recurring tasks in accounting and bookkeeping, you need someone with demonstrable track record and local presence to discuss service quality issues. It is important to keep the outsourcing partner under tight governance, especially in early stages of the relationship.
Reap the Benefits

With outsourcing, you can build a team of skilled professionals, but at less expense, without getting bogged down by tasks that can be completed without you. Delegating work forces owners to ruthlessly, systematically, and objectively assess what's required to perform activities, and consequently flush out inefficiency. Outsourcing allows you to focus time, resources, and attention on your core competencies, set new goals, and discover ways to achieve them.
I hope you have found this article informative, and are better equipped to use outsourcing to benefit your business. If you have any questions, or would simply like to become part of the conversation, please comment below and kick-start the discussion.