More and more British workers are going self employed. Over 15% of the British workforce are now working for themselves. The government recently had to U-turn on their budget proposals to raise National Insurance rates for self employed people, after backlash from affected workers. One large factor in the increase is the internet, people can now work from home in a range of careers and communicate with clients without ever meeting face to face. Industries such as ecommerce, dropshipping and social media management simply did not exist 20 years ago.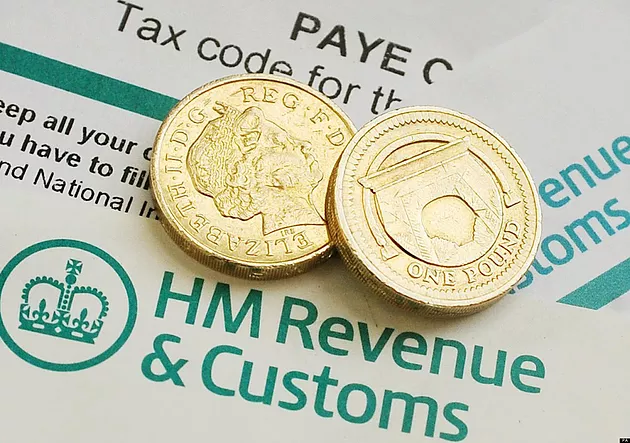 For existing jobs, like copywriters, the world has opened up and there is an increasing demand for web content. Starting your own business or freelance career can be exciting, but the prospect of calculating your tax return can be daunting for many.
Here are a few things you should know about your tax obligations if you are going self employed.
1. Setting Up
First you will need to register as self employed, if you don't do this by October 5th in your businesses second tax year you could be fined. You need to register even if you are just earning money on the side of your regular job. The Tax year runs from April 6 to April 5 so if you started your business in January 2017 you would still need to be registered by October 5th 2017 as you have entered your second tax year. It is advisable to register when you begin trading.
You will need to keep accurate financial records from the start. This will make it easier once it becomes time to submit your self assessment so you pay the correct tax and National Insurance.
Also consider if you need to register for VAT, if your VAT taxable turnover is more than £83,000 you must register for VAT. If it is less you can register voluntarily. Talk to a professional to see if it is right for you.
It is advised to save some money each month to pay your tax and National Insurance contributions at the end of the year. You can use the HMRC calculator for an estimate on how much money you should be putting away.
2. Expenses
Your business may have a number of running costs. Some of these costs can be deducted from your taxable profit if they are allowable expenses.
If you earn £50,000 and claim £15,000 in allowable expenses you will only have to pay tax on the remaining £35,000 - this is known as your taxable profit.
If you work from home you are entitled to claim a portion of your home running costs such as electricity, heating, phone, internet, rent or mortgage interest.
Other things you can claim as expenses include advertising, marketing, office costs and goods you buy to resell. You can even claim computer equipment or software.
It is important to keep records of all your expenses to be able to claim them back.
3. Filing Your Self Assessment
If you have registered as self employed with HMRC you will receive a notice informing you that you need to complete a tax return using the self-assessment system. The notice will inform you of your deadline to complete the self assessment, which will be different depending on if you choose to submit online or by paper return. If you miss this deadline you will be fined an automatic £100. The notice will also give you details of how to submit your tax return online.
You will need to have all your income and business details before you start filling in your tax return. If you make a mistake on your tax return you must inform HMRC immediately.
For peace of mind you may wish to hire an accountant to help file your self assessment.
4. Paying
You can choose your preferred payment method from to HMRC from the following.
Online/telephone banking, CHAPS, credit/debit card, through your bank/building society or your local Post Office.
You will need to pay your tax bill by these dates:
31st January for any obligations from the previous year, known as the balancing payment and your first payment on account.

31st July for your second payment on account.
You can also set up a monthly payment system if you prefer.
Preparing your tax self assessment can be daunting but if you keep good records, set aside time to prepare and take it one step at a time you should be able to submit your self assessment without any problems.